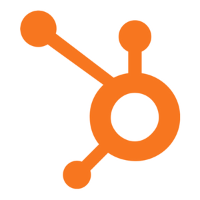 Academy Learning & Development Specialist
The mission of the HubSpot Academy team is to educate and inspire so that we, together, transform the way the world does business. The Academy team achieves this through the different types of educational content that make up our content programs. This educational content varies from blog posts and step-by-step guides all the way to full certification courses and video-based training. The HubSpot Academy content programs help us drive lead generation and customer success.
The Academy learning and development specialist will help individual team members strengthen their teaching skills. They will help the Academy team grow our content library to support the long-term vision for its content and programs. The specialist will work with the team to build better learning experiences, create student activities and assessments, and analyze training content.
The ideal candidate is a teacher or corporate trainer with over five years of teaching experience at the high school level or above. The learning and development specialist must have a passion for teaching, learning, helping others, and a desire to drive bottom-line business growth.
This position is based in Cambridge, Massachusetts, and will require no travel.
RESPONSIBILITIES:
Work collaboratively with HubSpot Academy team members to improve their teaching skills and abilities.

Review and help create quiz and test questions.

Create teaching and training materials for internal and external use.

Monitor consistency of the team's educational content, spot checking their work.
Work with our content editor to integrate consistent messaging, voice, and tone across all content pieces, including site content, user interface copy, emails, social media posts, etc.

Participate in editorial planning meetings to conceptualize and execute training program content and learning strategies.

Conduct training audits to gather strategic business and user insights so that the team can create more effective teaching material.
IDEAL CANDIDATE EXPERIENCE:
5+ years of teaching experience required (high school or above)

A passion for hands-on writing and editing

Analysis of and reporting on training content

A deep passion for learning

Excellent writing and communication skills

A careful attention to detail

The ability to multitask and meet tight deadlines

A portfolio of educational content
Read Full Job Description